BYO Teams meeting room
4 min read
In this post I'm covering my adventures building and installing my own Teams meeting room appliance.
It all started out with the idea of reinstalling our Dell Optiplex 3070 that joined our Dell 85″ 4K touch screen with Teams as a meeting room appliance.
Together with the Logitech Rally Plus Kit (large meeting room).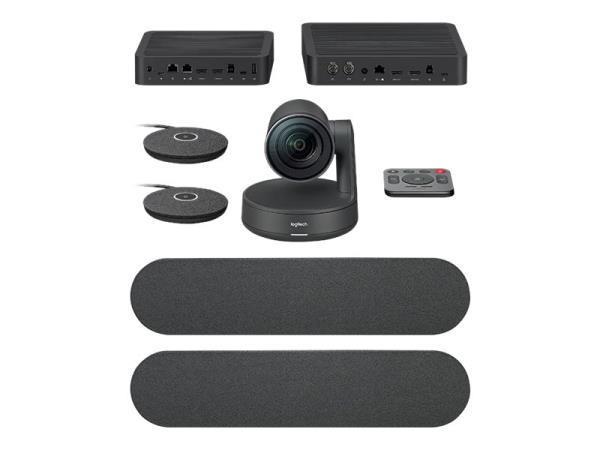 It seemed to be the perfect solution, this is how my adventure started…
The next day the logitech kit was delivered, I unpacked all stuff and installed it in our meeting room.

The Logitech Rally CAT6A cable
First issue I stumbled upon is the 10M CAT6A cable that is included, asking myself if this would be a special cable and if the 10M has a technical restriction? As the room is fitted with CAT6A floor sockets, I plugged it in to connect with our central network equipment rack, connected the 2 outlets together so the connection would feed back behind the monitor.
Plugged in everything, success!
Creating the bootable USB
Download the CreateSrsMedia.ps1 script from Microsoft Docs
Run the script, make sure you have the supported W10

Enterprise

ISO mounted (specific version is downloadable from MS Licensing page)
If you are not OEM, you need W10 Enterprise
When requested to include drivers, I chose none as the Rally drivers are not an option
Make sure you have your USB stick plugged in and choose the right drive letter, off you go!

Booting the USB
With my USB stick ready for action, I loaded it in my Optiplex and it started installing right away, GRRREAT!
My install was ready and I was presented by a nicely layed out menu guiding me to enter my Teams Meeting Room Account (if you don't know how to create one, follow this guide)
After entering my TMR account, I quickly proceeded to the next page
"Doh!"
The next page greeted me with the following message:
"Please connect your Teams meeting Room Console"
Wait..what?! I had no meeting room console!
Teams meeting room requires a certified "Tablet"-alike console to manage the meeting room…
I was stuck for a while to be honest, not being able to finish the wizard ment that I could never finish my installation.
Went to bed to let my frustrations settle and rethink my approach.
The next day I stubled on the following article from Ember Cybersecurity.
Dingding! I could've stumbled on a solution.
Loaded up the config, named as SkypeSettings.xml on a separate W10 USB stick, slammed it in my Optiplex and booted up W10 repair to copy this file on to my (hopefully future Meeting Room appliance) Optiplex.
Wait, let's step back on this, how does a meeting room appliance works?
Well, while booting up, the Teams Meeting Room installation picks up the SkypeSettings.xml configuration file from the following location:
%SYSTEMDRIVE%\Users\Skype\AppData\Local\Packages\Microsoft.SkypeRoomSystem_8wekyb3d8bbwe\LocalState
Without the file, it starts up the wizard I was stuck on yesterday, but if the file is present with a setup, it skips the wizard and continues to load the normal Teams meeting room interface, thinking it was configured previously and the devices mentioned are just not plugged in.
I rebooted my machine and was greeted by this lovely screen, "FINALLY!"I thought…

Hmmm, no content?!

Apparently the first screen is your "console" where you control things related to the content. Ok, understood. I plugged in a second screen and things started to fall together!
Things to note about connecting multiple screens to a Teams meeting room installation is that:

1. Without another touchscreen, your touchscreen will always be the console. So make sure you have another touch screen if your content screen is also supporting touch. This caused us to buy the Logitech Tap.

2. With 2 touch screens, your most left monitor is going to be the console, make sure you set this up correctly or you end up like me (haha).
Connecting the Logitech Tap
While the Logitech Rally Plus kitcomes with a Table Hub and a Monitor Hub, if you install the Logitech Tap (which is included in the advertised Teams room setup), you are still required to add a high quality 10Gbit Strong USB cable costing a whopping 300€, that is 30€/meter! What the…
Logitech…if you read this, please use another CAT6A cable to get rid of this requirement please!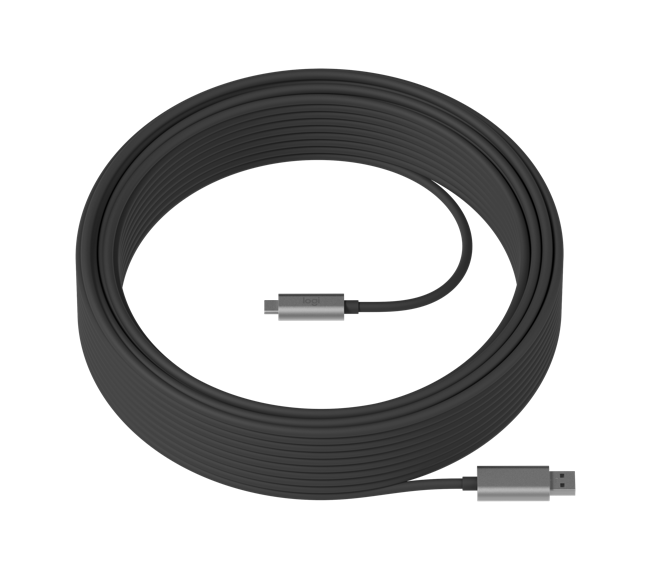 Bummer… we needed some infrastructure works to lay another cable under the flooring as no duct was present.

In the end we were greeted with a solution that works exactly the same as a regular Teams meeting room appliance, using your own computer.

Why should I build my own meeting room?
Create your home-office huddle-room without spending thousands of euros on expensive cameras

Use 2 regular monitors without buying a meeting room console, costing 1000+ euro (coming with a NUC/Surface you may already have)

Experience anyone? Where is the adventure in just buying something that works? Haha, just kidding! But still there is some thuth in going hands-on with something if you need to troubleshoot other systems.
Teams Collaboration Bars
If you are not that tech-savvy and still require to have a small meeting room solution, have a look at the new "Collaboration Bars" which come with an embedded Android OS.

These devices are priced below 2000 euros, which is quite a lot less than a full meeting room solution.
Tom Arbuthnot has covered these devices in depth on his blog
Microsoft Teams Collaboration Bars as a Personal Collaboration Device?